Friday November 11th
Round 1 and 2 of the qualifiers!
Since we all race from time to time over here, we decided it would only be fair to all register for Expert Buggy.
Everybody's getting ready: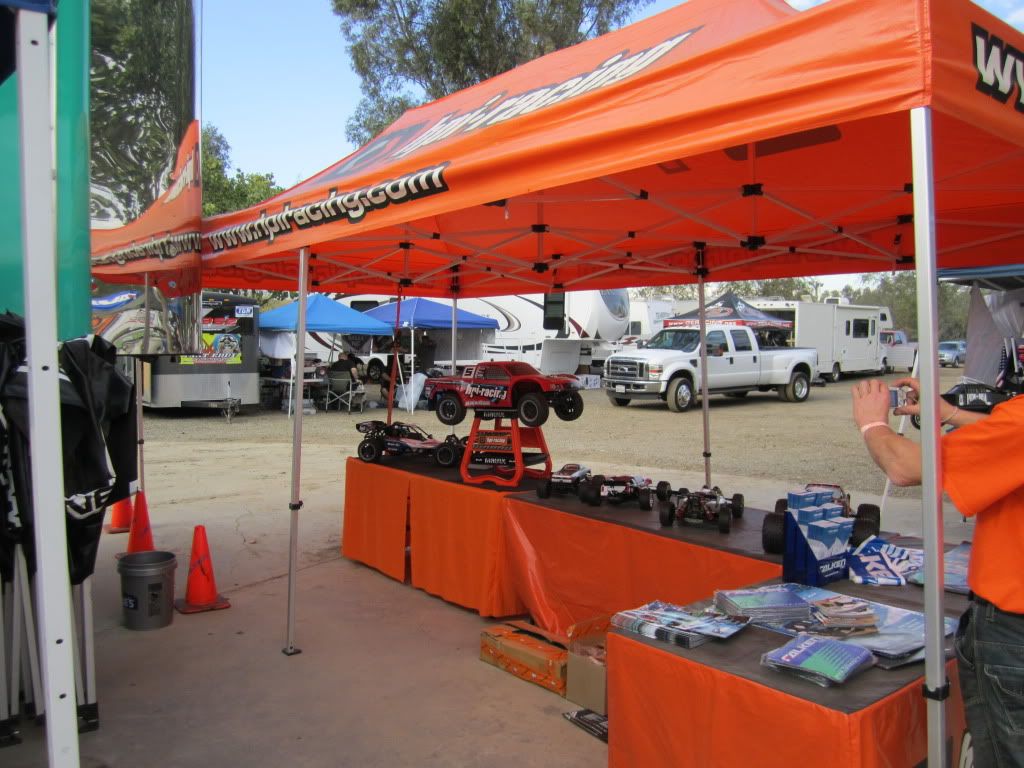 Nick and Larry acting cool ;-):
Interesting sneak shot: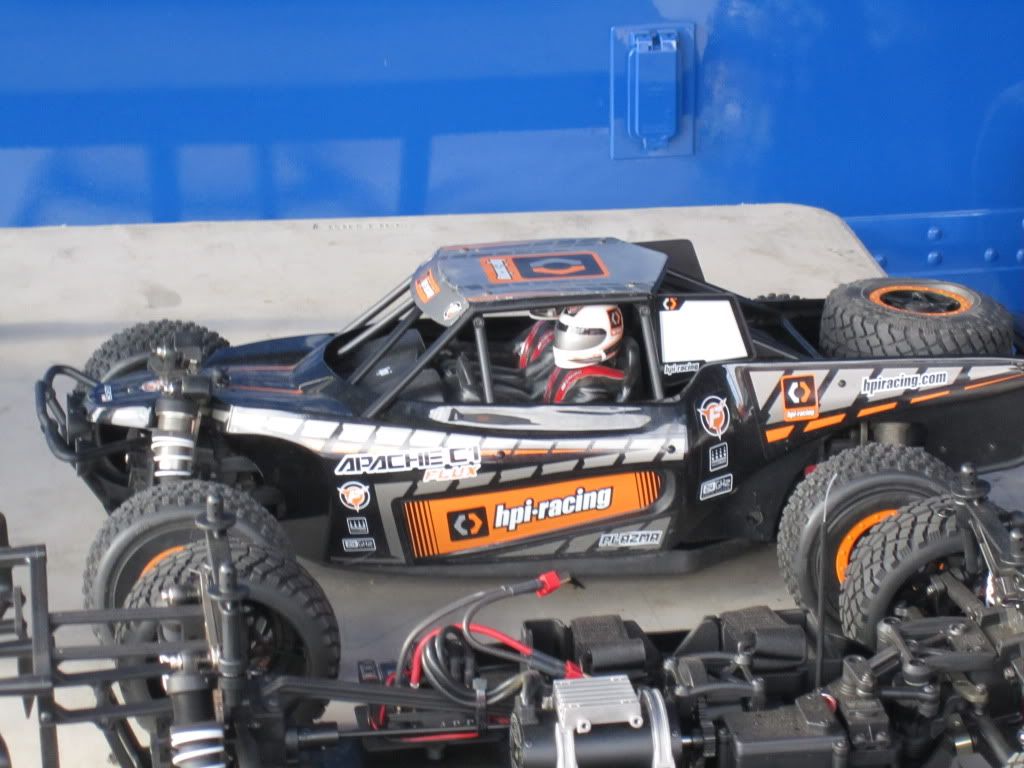 Duffy finally arrived after a 40 hour drive and his truck breaking down: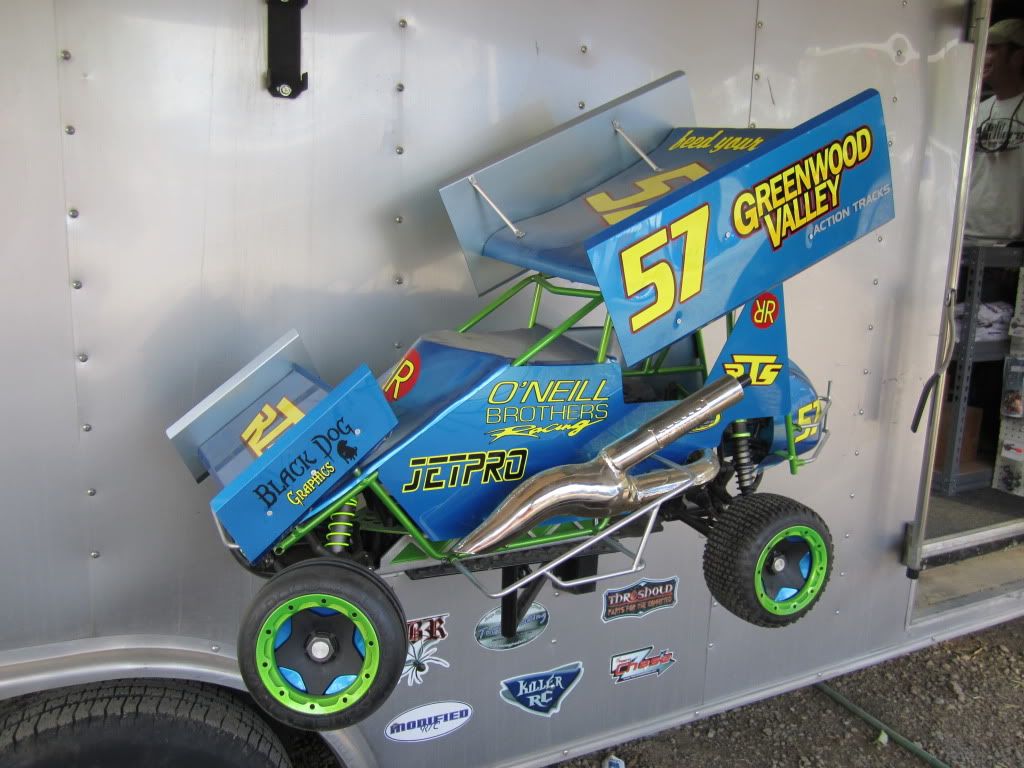 Everybody's checking out Ted's ass:
One of the Q's: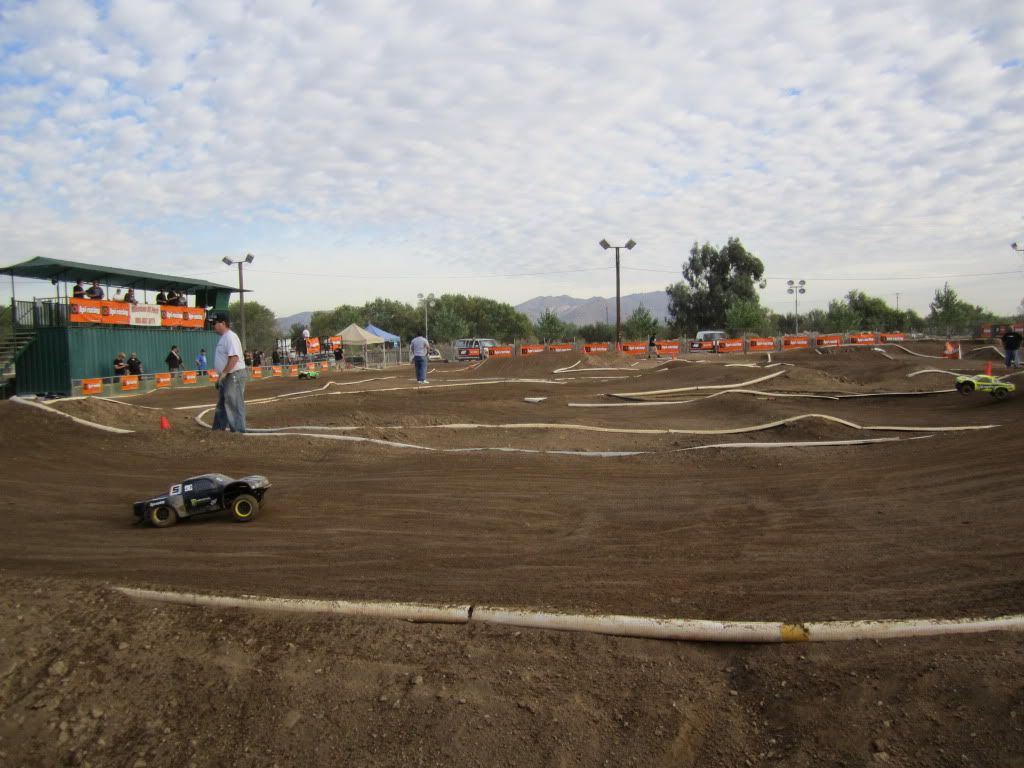 A couple of addicts: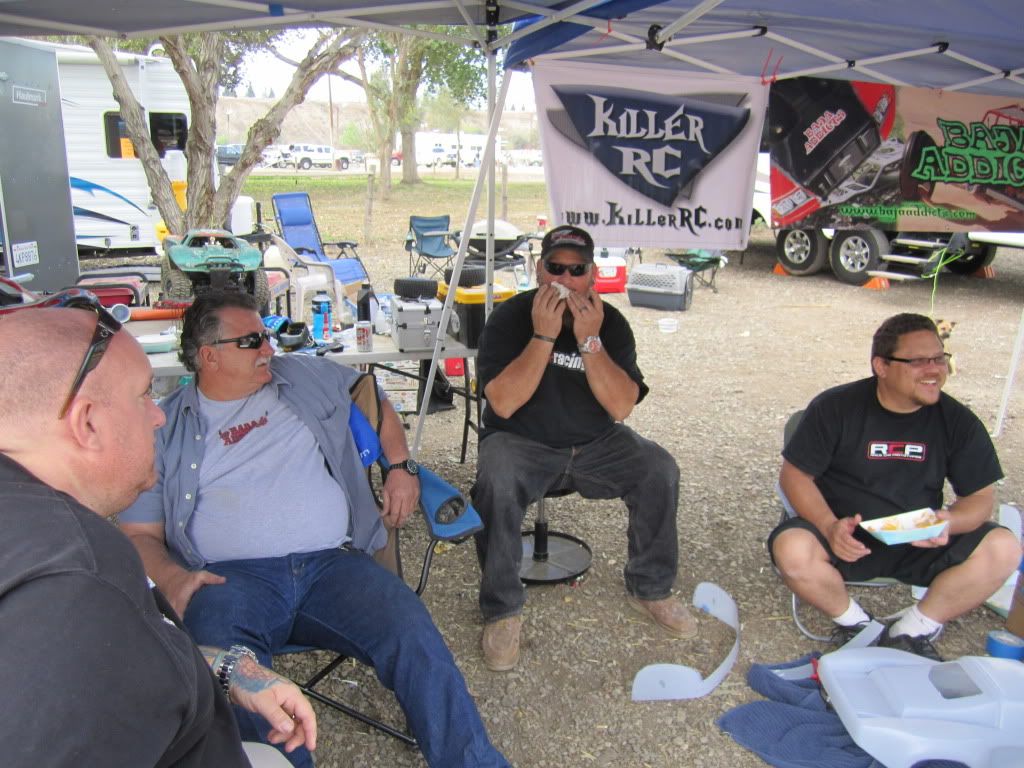 John Tripp from RCP is really talented: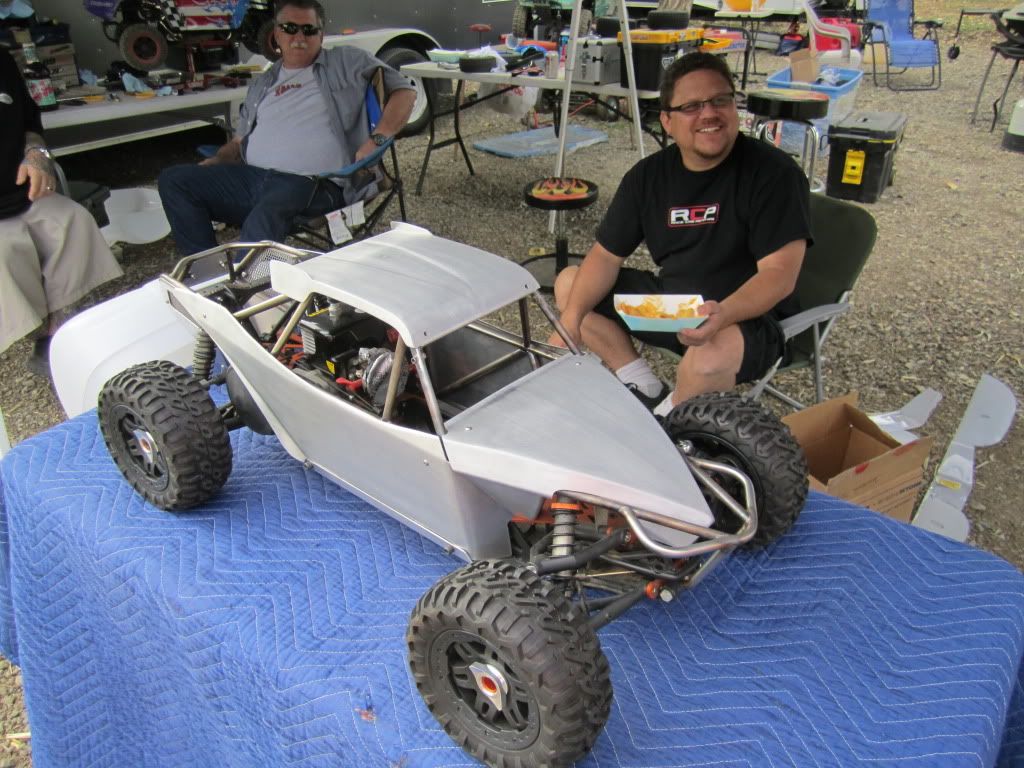 The first Q I finished 3rd, the second Q I finished 2nd. After all that hard work our Baja's deserved some good rest: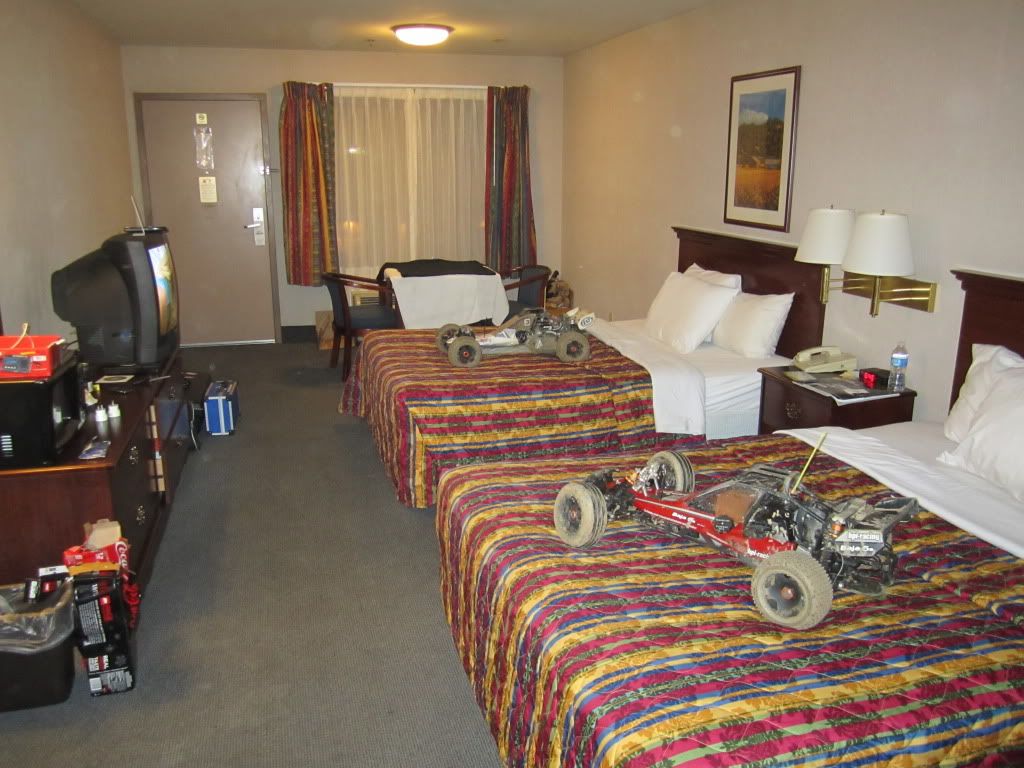 Saturday November 12th
Overnight I changed my air filter and messed with the needle settings.... should've done some re-tuning cause the 4th Q my car was running slow. Still, I finished 3rd.
Luckily the oval track was open so that gave me plenty of room to retune the engine:
The 4th Q the car was flying on the track again but unfortunately I stripped my spur gear in the last 2 minutes of the heat. Not completely sure, but I finished either 3rd or 5th in that Q.
After some dinner I went to Lake Alice again to meet up with my cousin to catch up, we hadn't seen eachother for a couple of year. Luv ya cuzn!
Sunday November 13th
Race day!
It turned out that unfortunately only 1 Q would count for the overall Q-standings. In the overall standings Dick placed 8th and I placed 10th. Only the top 8 instantly went through to the A-main, so I started on #2 in the B-main with the possibility to bump up to the A-main if I would finish either1st or 2nd in the B-main.
Egbert and Nick placed somewhere in the B-main (the printouts weren't complete) and Ruud placed in the C-main.
C-main:
B-main:
I had a really good start (first car on the left) but while trying to steer around a collision my car got caught up on the track boarding which took just enough time to fall back to the back of the grid.
I fought my way back to the front and from what I've been told by my crew I got back in 2nd position again.... but then I flipped my car in a corner and I lost a couple of positions again.... Again I fought my way back to the front but a 10 minute B-main is just too short for making up for my mistakes...
So by now only Dick could defend the Dutch honour in the A-main.
Short slowmo clip of the start of the A-main:
The 30 minute vid of the A-main was taped on a Hi8 camera and we haven't digitized it yet, so sorry – no vid yet for you guys to show.
It was a very exciting A-main... It took some time for Dick to get into his groove, but once he got there, he was flying! Unfortunately he also made some mistakes and by the end of the race it turned out he JUST missed the podium by 2.8 seconds on #3!!!!!!!!!!!!!
Some action shots of Dick's car: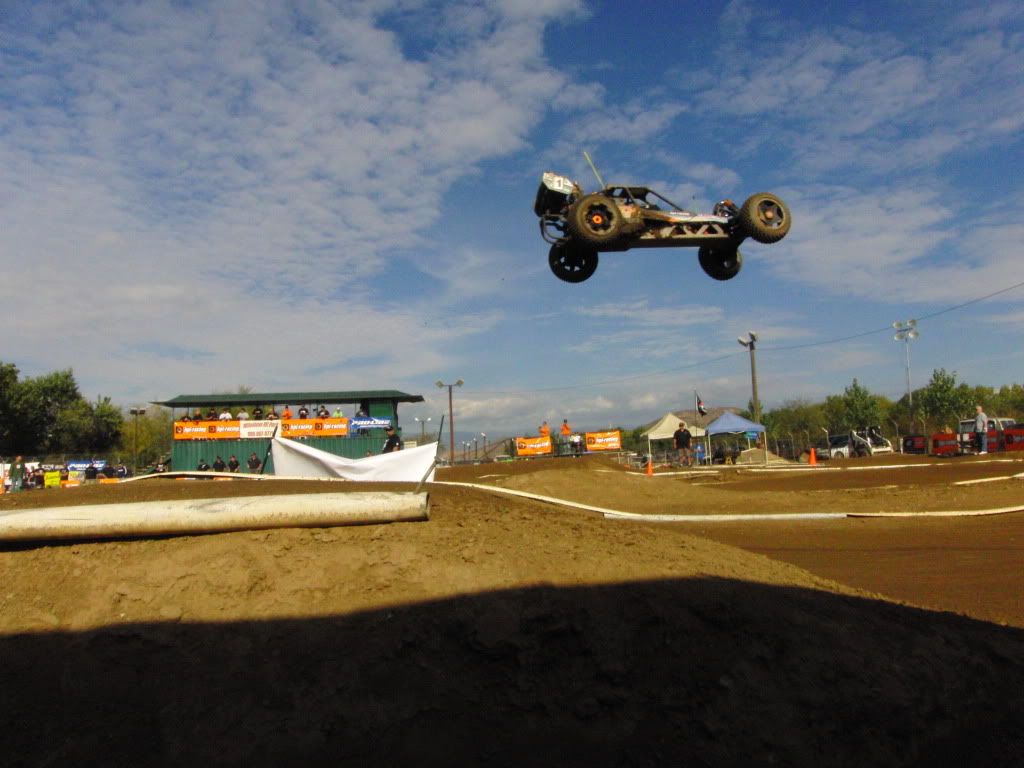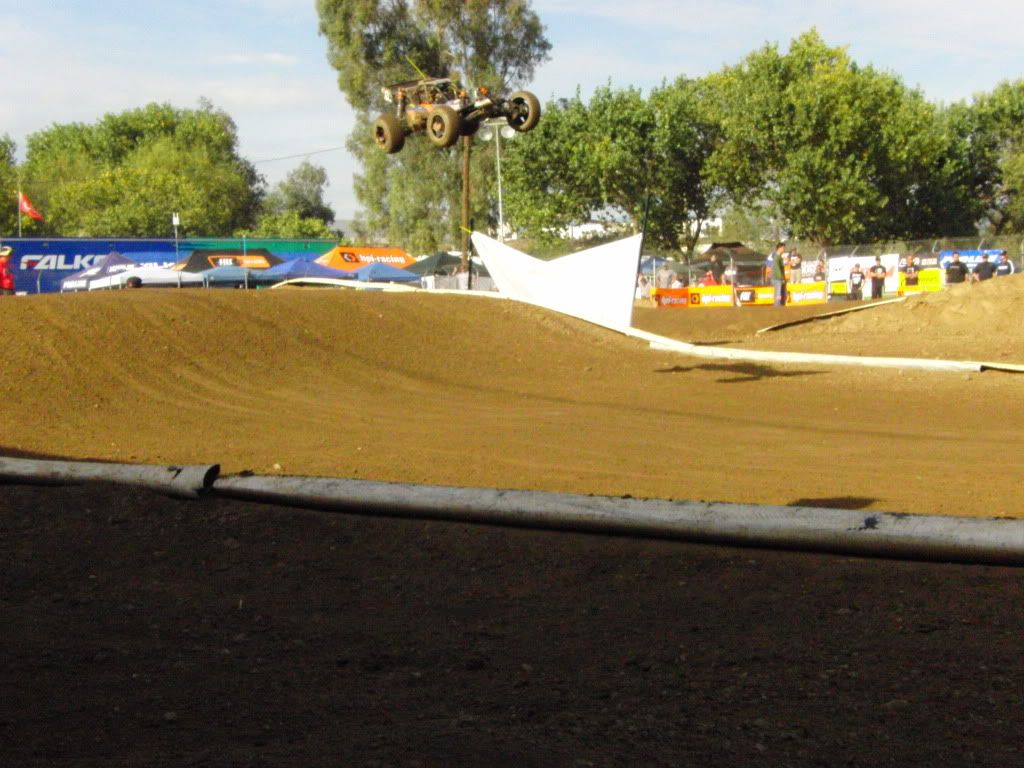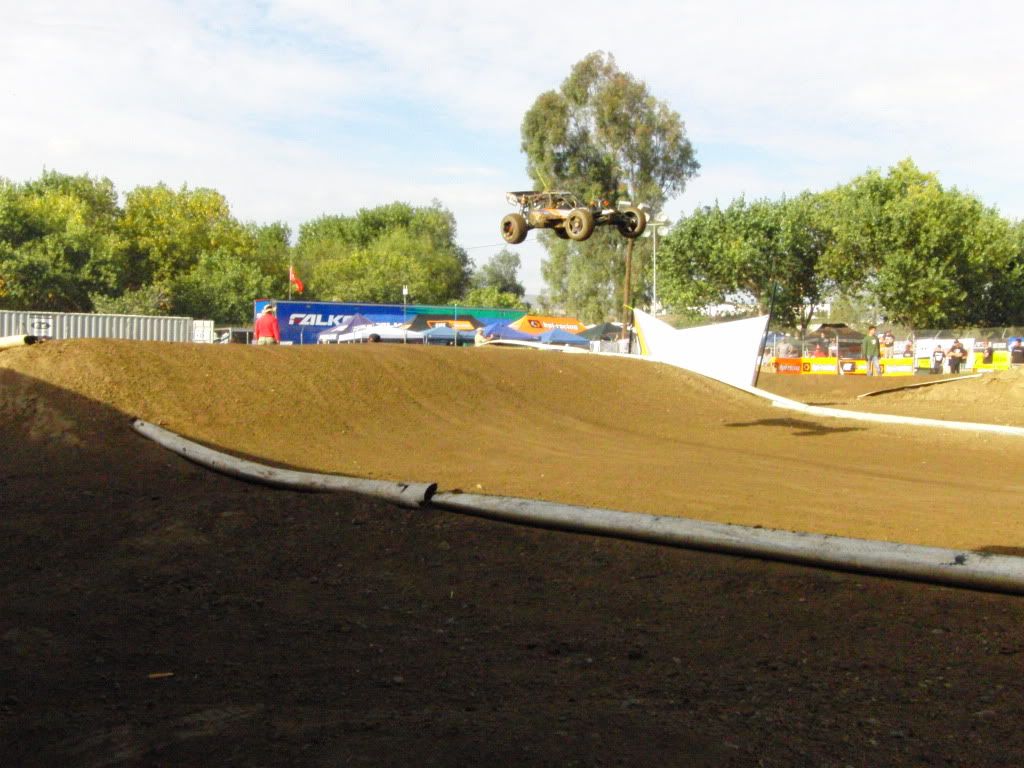 After the mains it was time to say goodbye to everybody:
Team Holland and Italy representing Europe!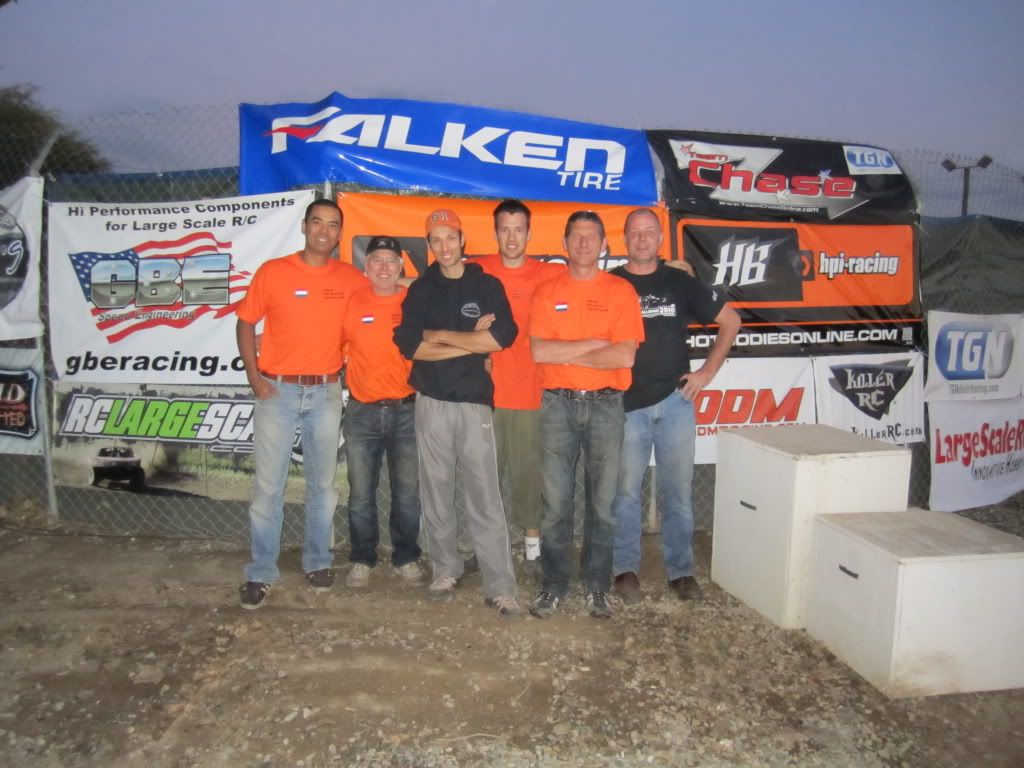 Saying goodbye to Nick and Larry in the Milestone RC track store: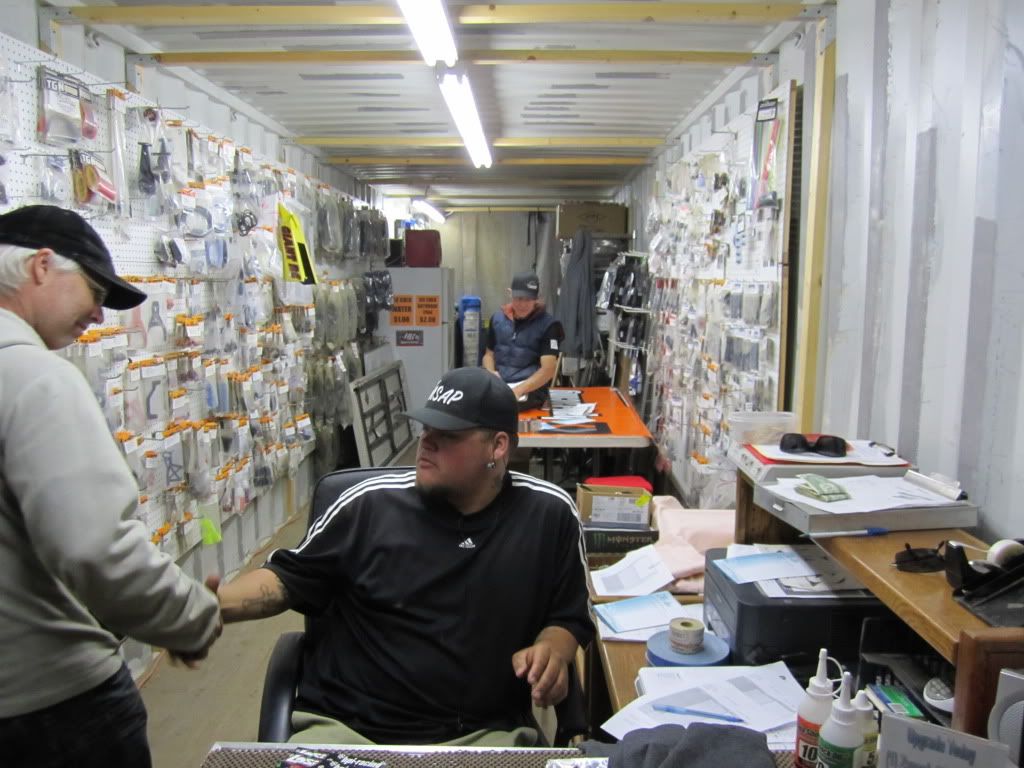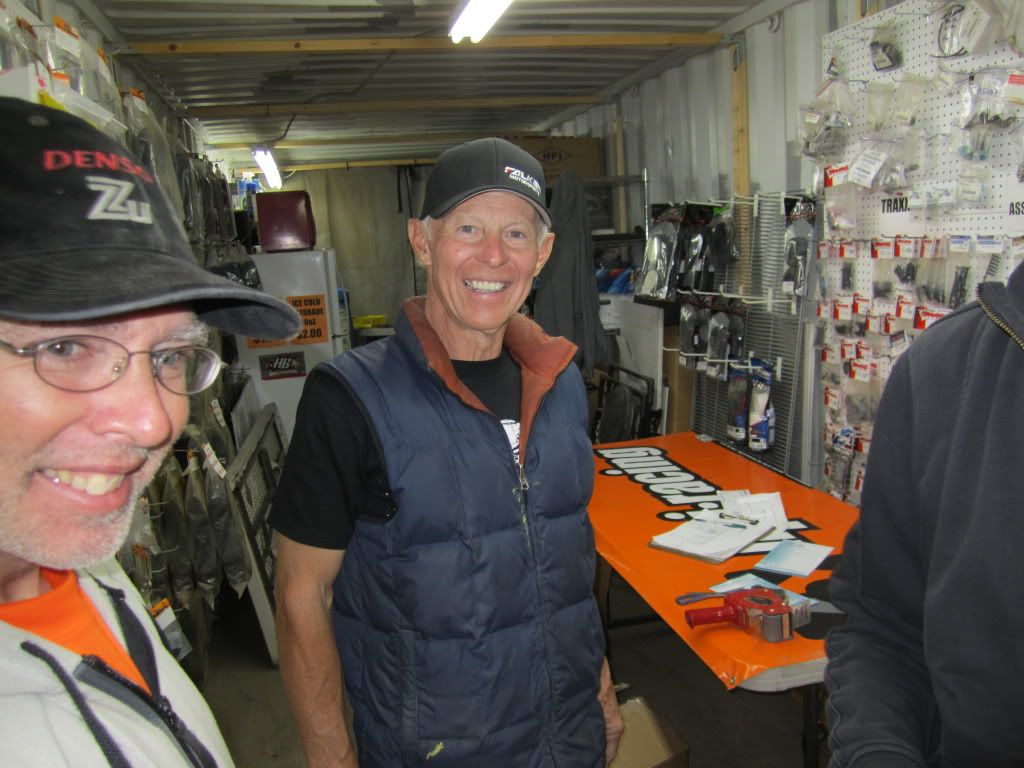 Christian aka Duffy from Baja Modifiers:
Rodney aka Shreadhead: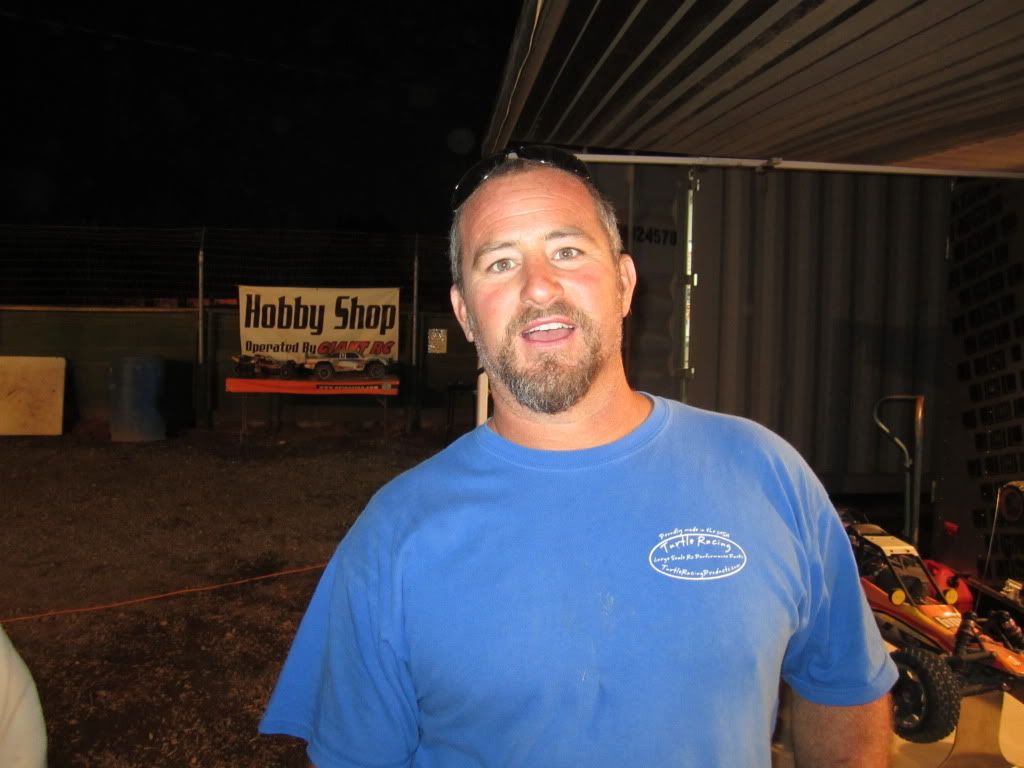 John from RCP: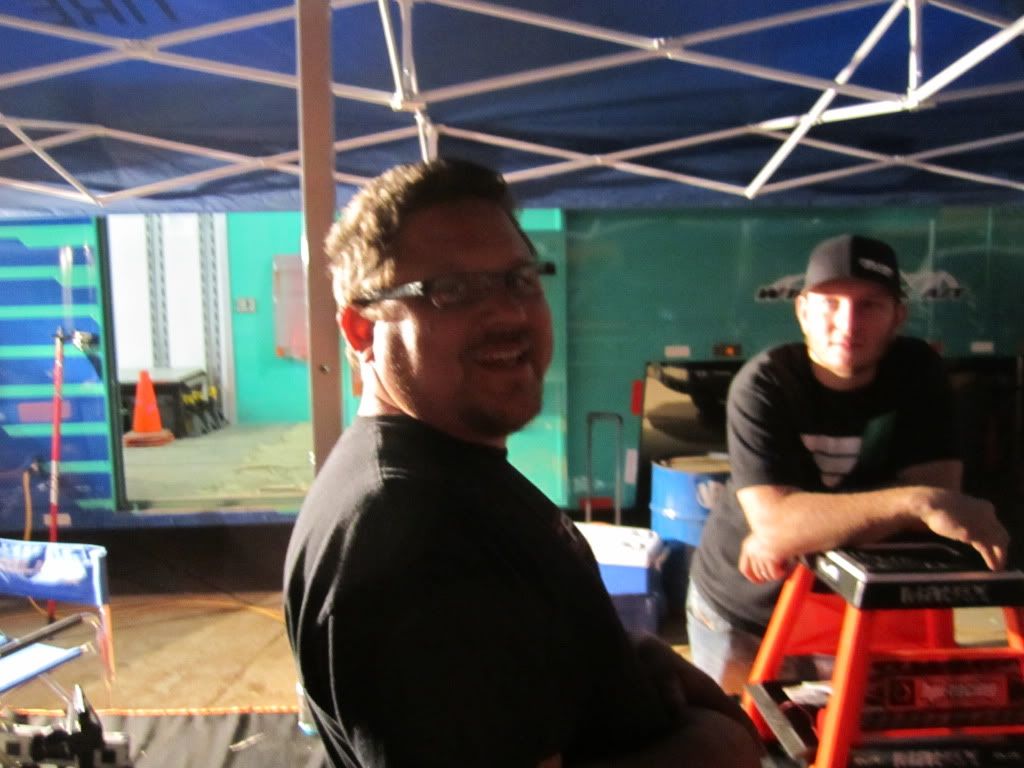 Ed from TeamFastEddy: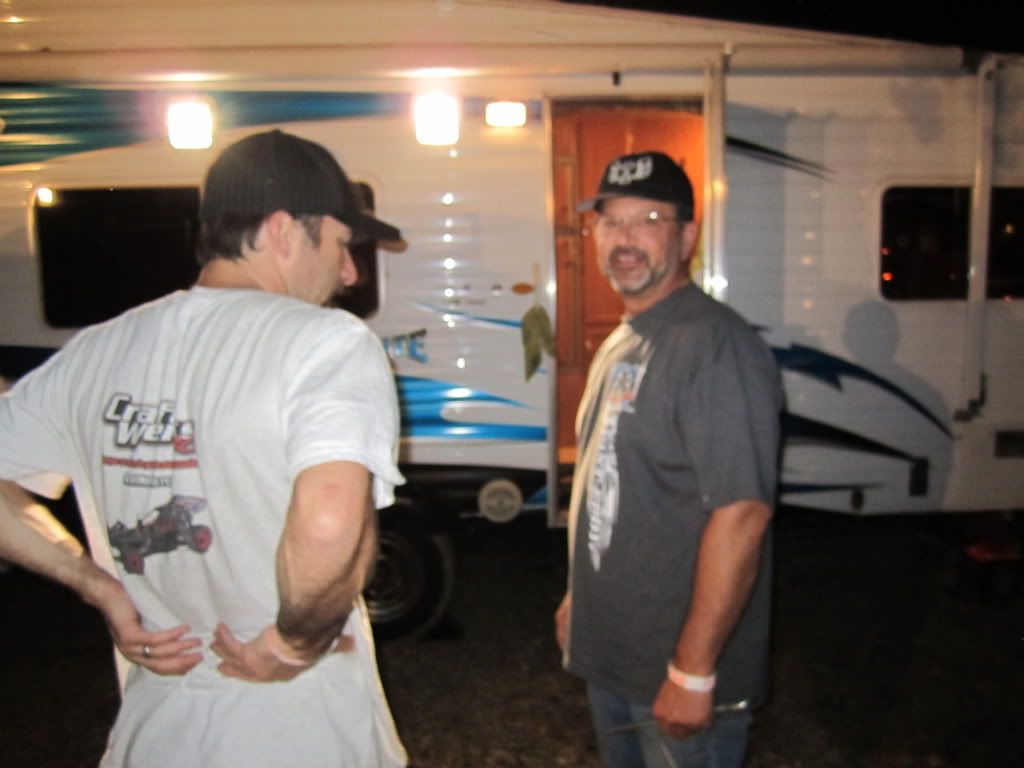 Mark from
tgn
: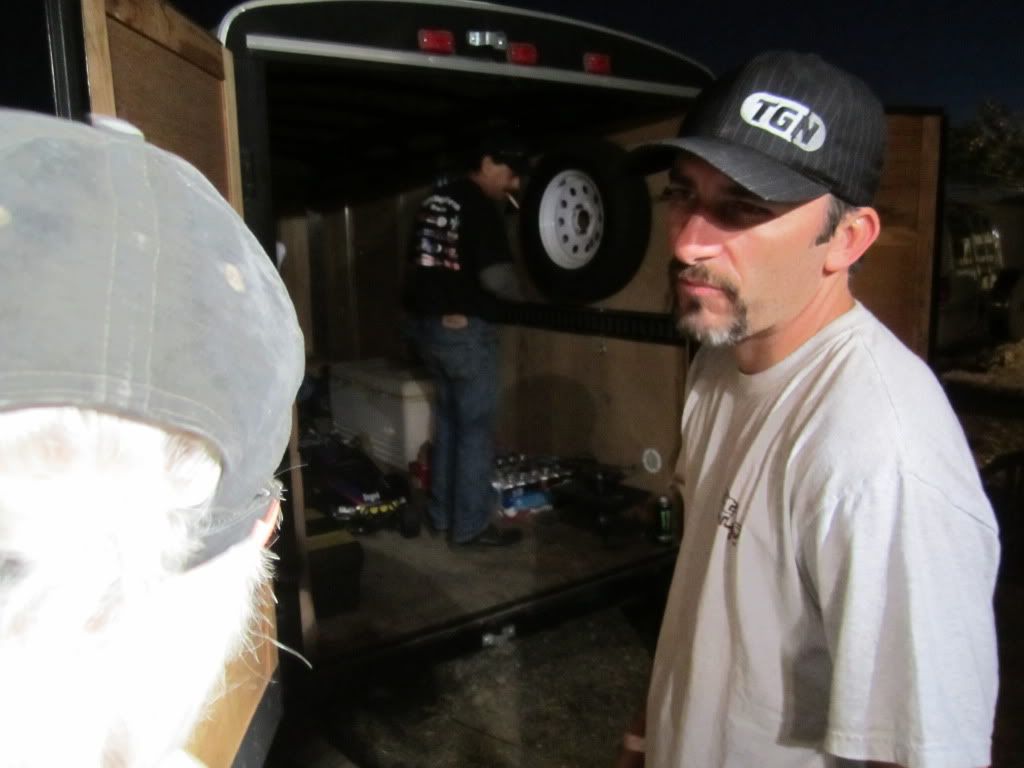 Jim aka Animal: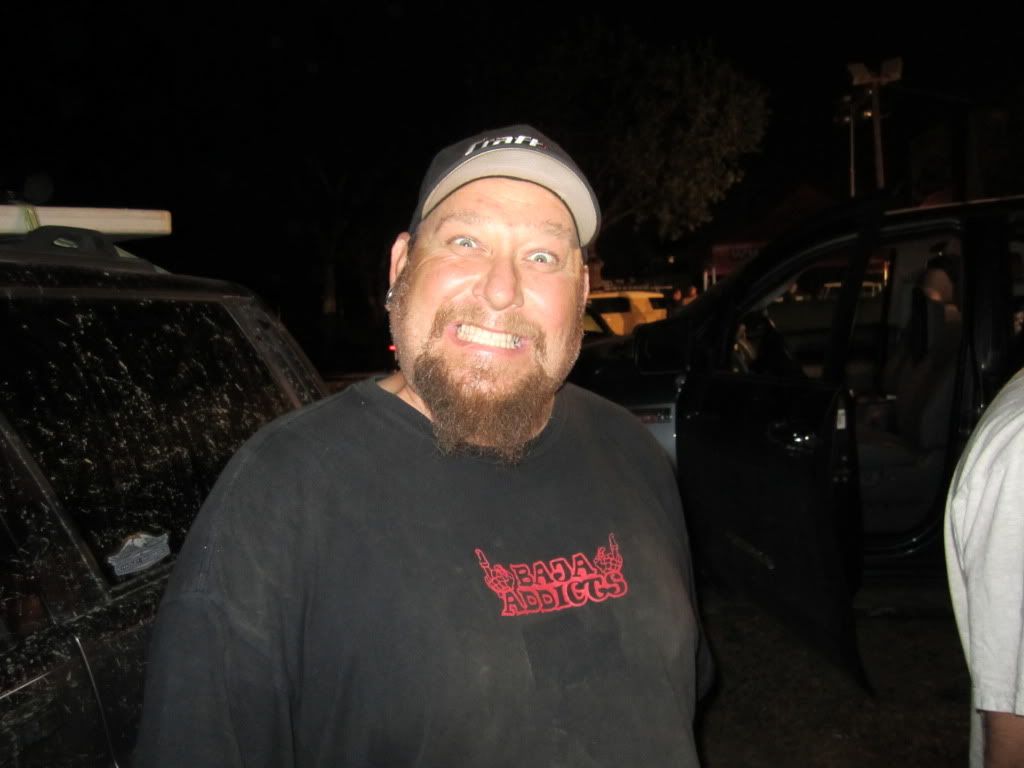 Ted from
darksoul
Racing:
John Schultz from HPI: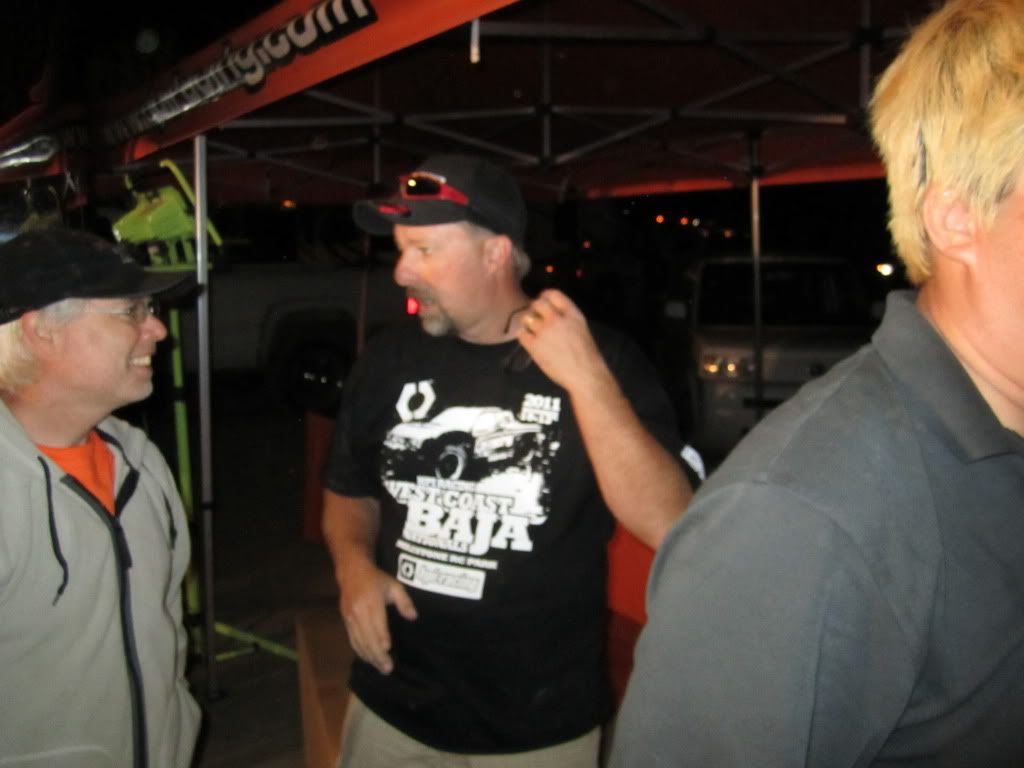 And having dinner at Farmer Boys: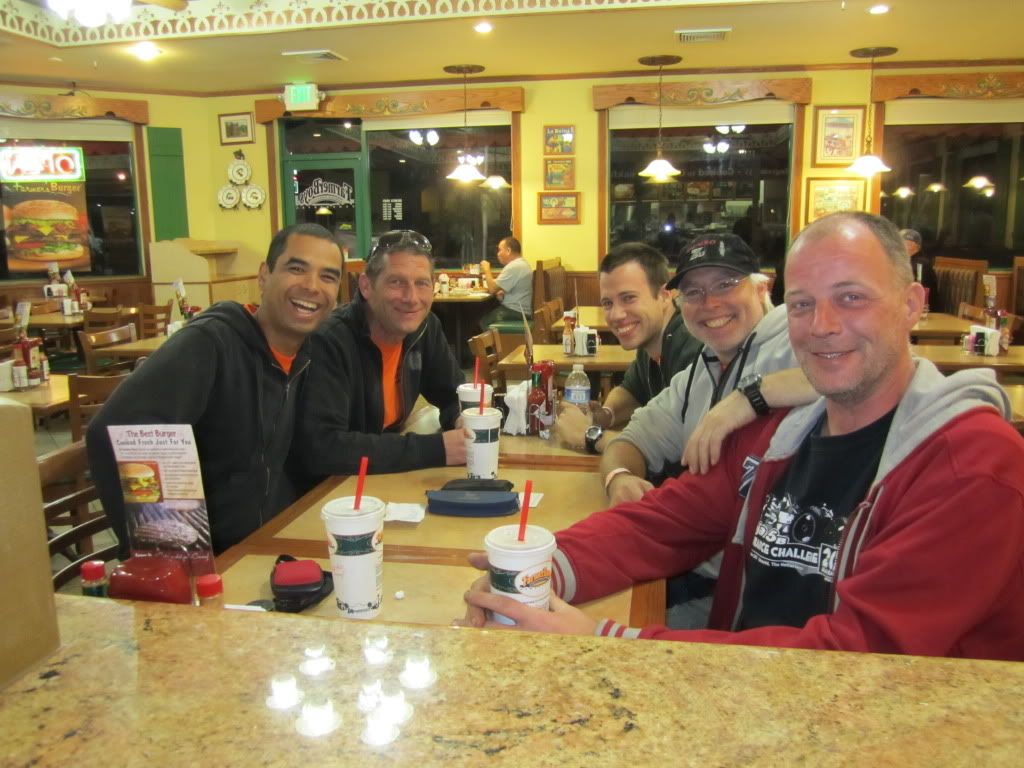 We found out all of us ran more the 2 gallons of fuel each through our new engines!
That evening we spent most of our time disassembling our Baja's, putting together the packages to ship them back and putting everything back in our suitcases. Offcourse we ended the night in downtown Riverside ;-)
Monday November 14th
Early next morning we dropped off the packages at USPS and drove to Las Vegas.
Ruud is a master-belcher:
Mark Hull insisted we'd stop in Baker at the Mad Greek to see all the cute girls in skimpy dresses so we did......
Dude - Mark, it was like walking into a senior citizen's home!!!!! LOL
Guess we should've gone there on a Friday night ;-)
Onto Vegas!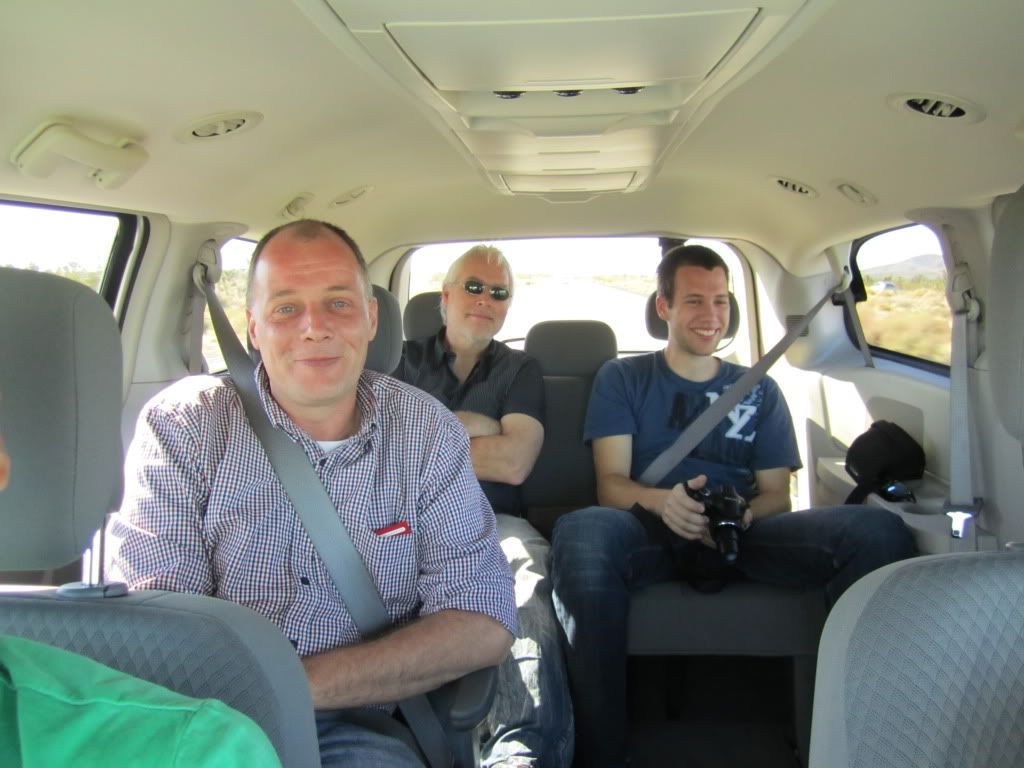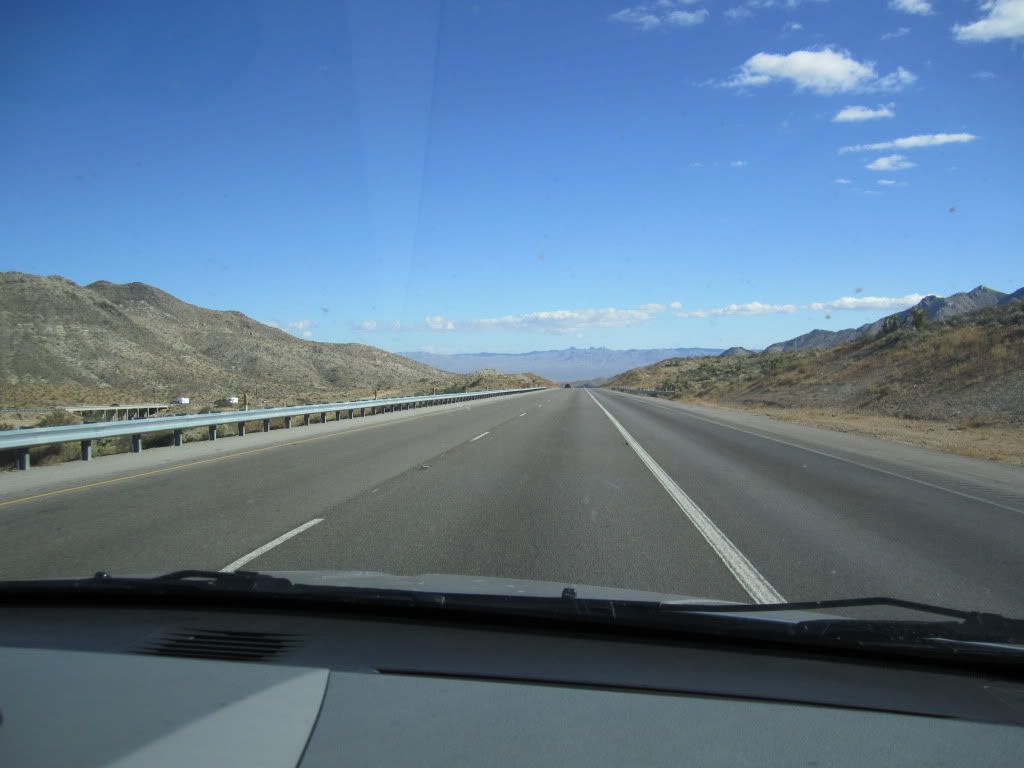 Las Vegas sure changed since the last time I visited a couple of years back. Luckily some good things stayed the same.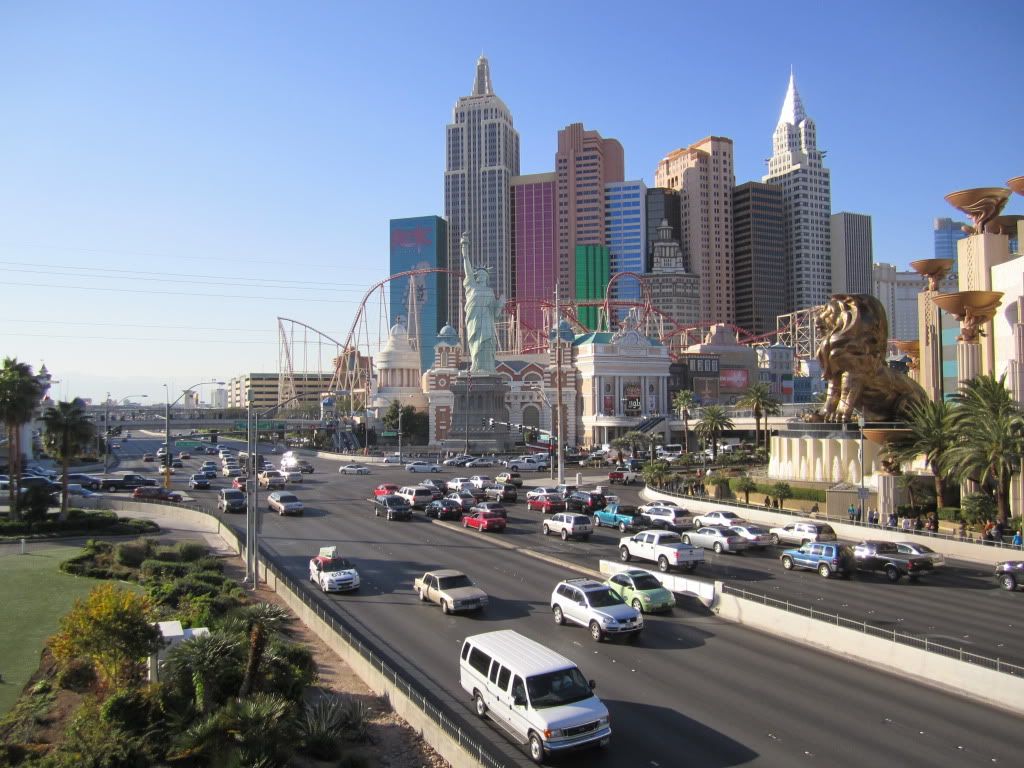 What's the matter Nick, you don't like Holly?!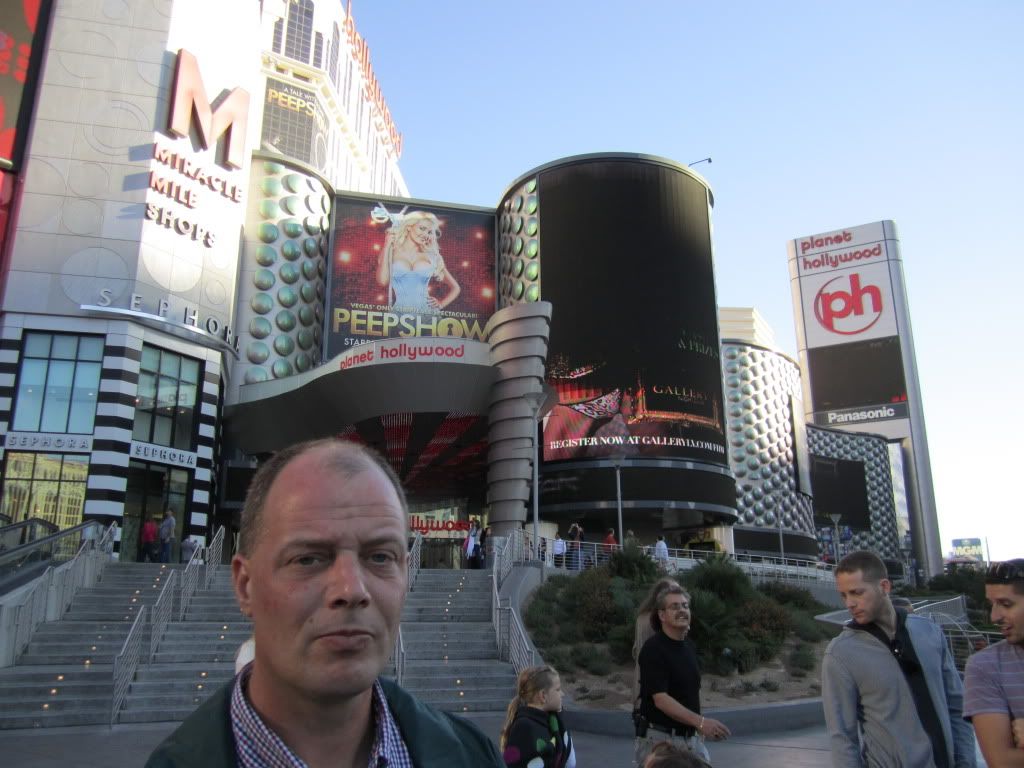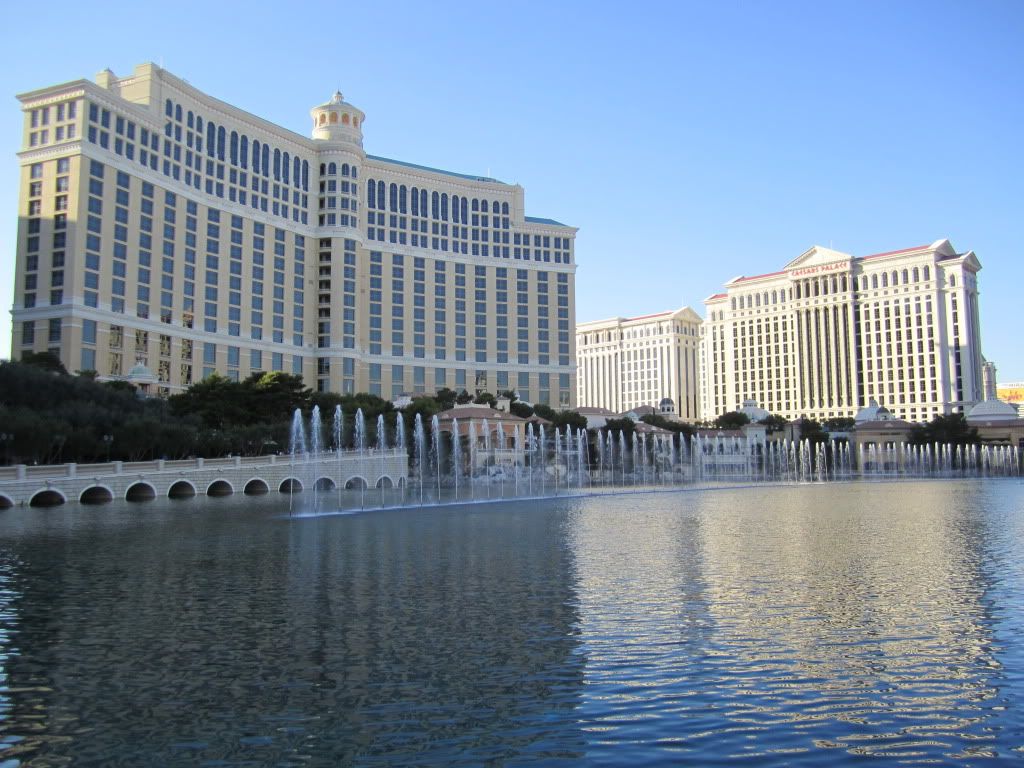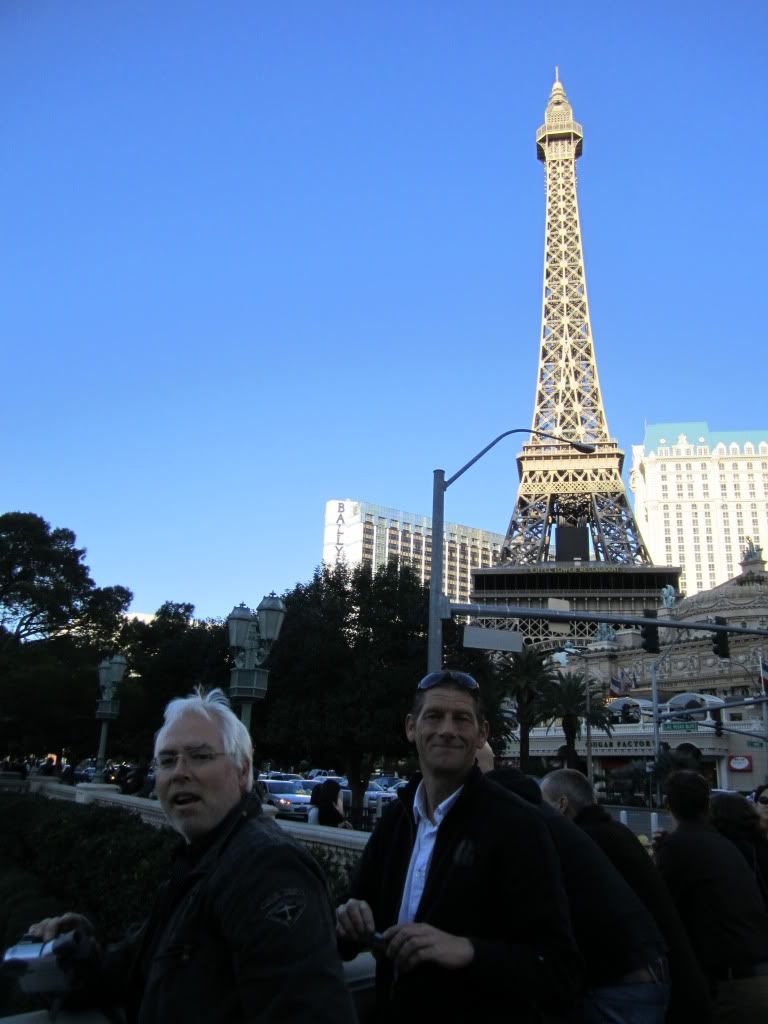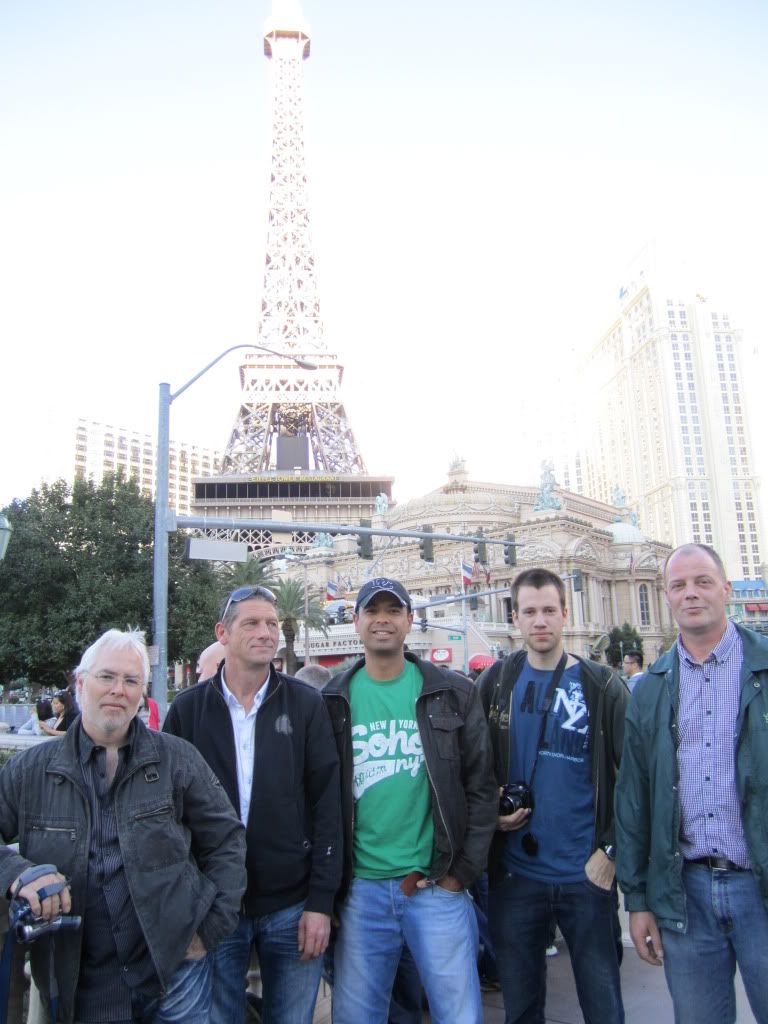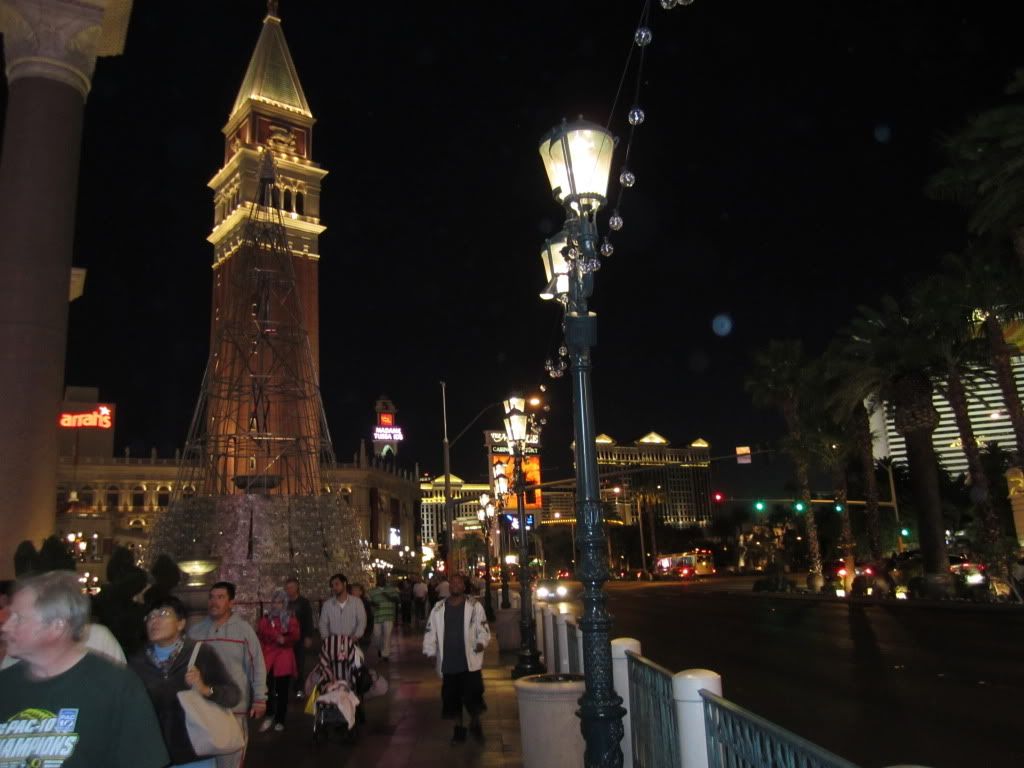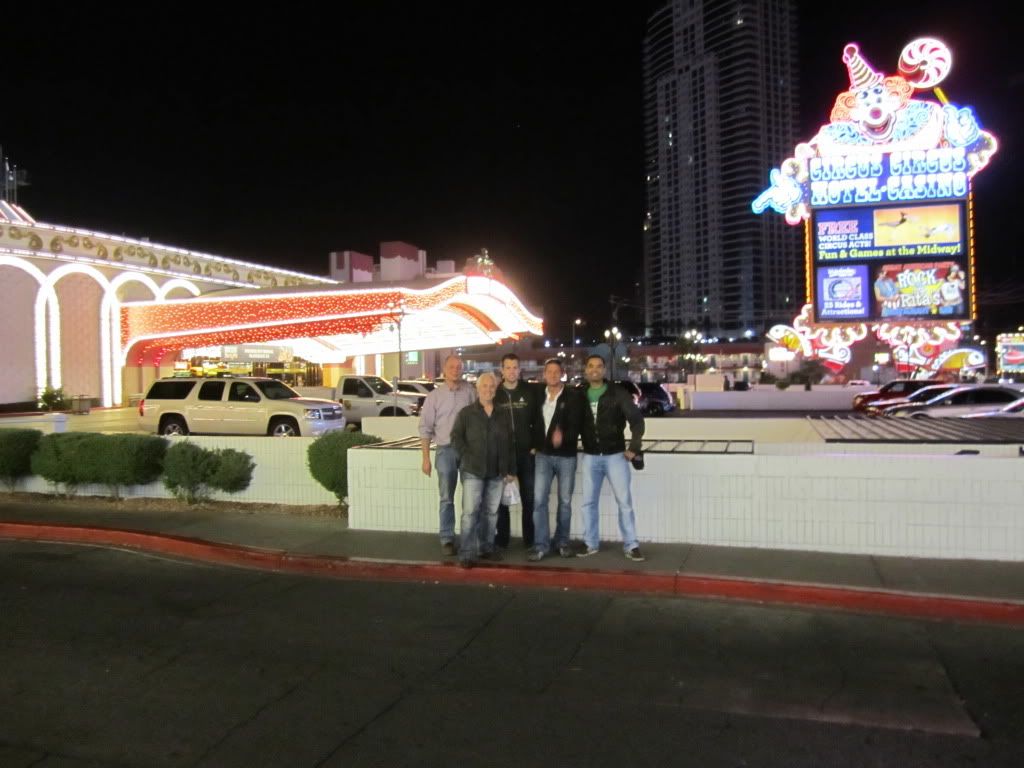 We drove back to Riverside at night and almost got carjacked coming into LA/Riverside – luckily we were sharp enough to get out of that situation safely.....phew....
Tuesday November 15th
Dropped off the rental car at LAX and found out we drove 1400 miles (2200 km) in 7 days LOL.
And got on our flight back to Amsterdam.... Luckily we were all so tired we slept most of our flights back home ;-)
Last words
We've met some really great people (unfortunately we don't have pics of all of them, nor do we remember all your names – sorry about that) and can't thank you all enough for your warm welcome and generousity! It was fantastic meeting you all, getting to hang out with you and race with you on the track!
Compliments to John Schultz and HPI-USA for designing this track and having this event!
Mad props to Ted and John aka Badger from RCLargeScale.com for covering this event LIVE on the web!!!! Our friends and family back home followed us all the way!
Thanks cuzn for letting us ship our parts to you in LA!
BIG THANKS to Doug from ESP for loaning me his ESP TS reed engine and Dominator pipes!!!!
I could've leaned out his engine a lot more (plug was still dark) and he encouraged me to do that over the phone, but I chickened out and stopped leaning her out at +18000rpm (got a Tinytach on there) cause the pitch on the exhaust note was already so high that I feared lean-seizing it and I didn't wanna do that to Doug ;-)
Thanks again Doug for your support in the last few years and also for this event!!!
Still not done.....
Special thanks to Ted from
darksoul
Racing, Gabe from GBE, Ed from TeamFastEddy, Jim from Baja Addicts, Chris from
hemistorm
, John from RCP – you all know what you've done for me/us and I'm/we're very thankfull for that!!!
THANKS AGAIN EVERYBODY – Team Holland OUT!