Hey all you 1/5 scale fans and RCLS members!
This is a special announcement about a new product which I think many of you will be interested in. While it's official release is currently scheduled for sometime in mid-September of 2015, we've slowly been presenting some information in order to gather interest and address questions. Feel free to do so here, or PM me.
While some of these pics have been posted on other threads and I've already addressed some questions there, let this be the quasi-official thread prior to formal release.
Some things you may wish to know:
- They are solid billet aluminum (6061).
- The discs are precision CNC machined here in the USA.
- They weigh only an ounce more than a stock Losi 5ive-T wheel.
- The offset is the same as stock Losi 5T and Baja 5T/SC. (Baja 5B style rear wheels, when done, will be weighed at that time and made available).
- The discs are drilled and tapped to accept M3 beadlock screws. They will be included in the kit. Should folks want added security, Folks may purchase standard nylock nuts to be used from the inside.
- While Axis RC is currently using Losi plastic rims and machining out the inner plastic to accept the discs, they will be releasing their own plastic rims in the near future--they will be both truck and buggy type.
Now, on to the pics:
From conceptual design...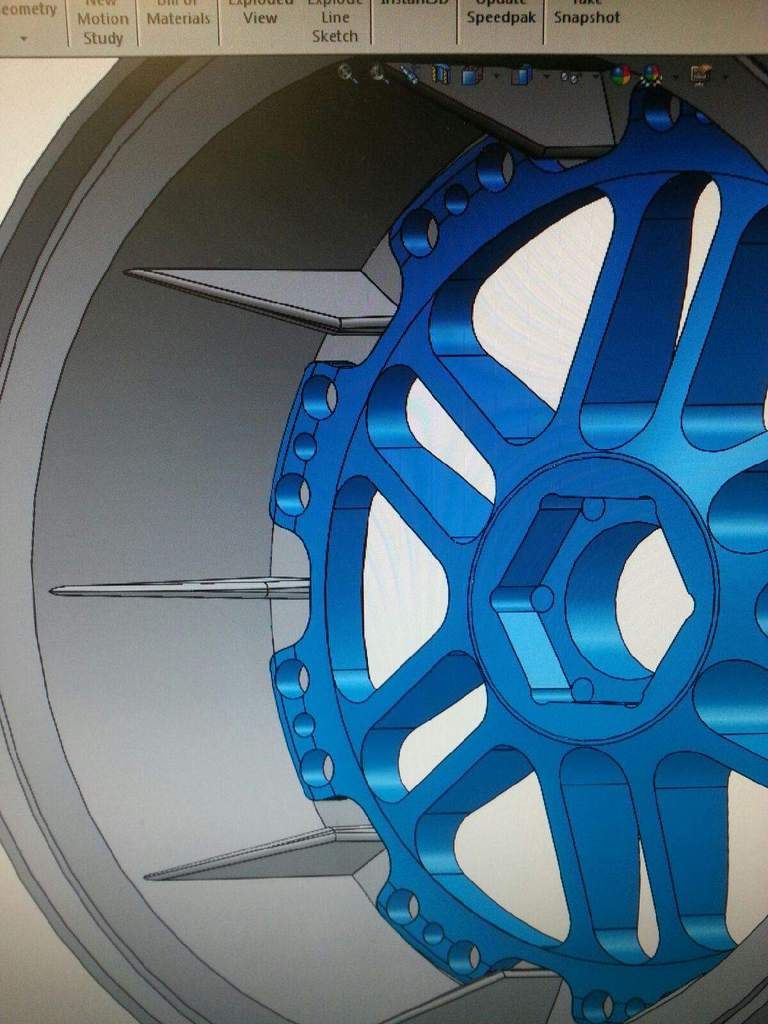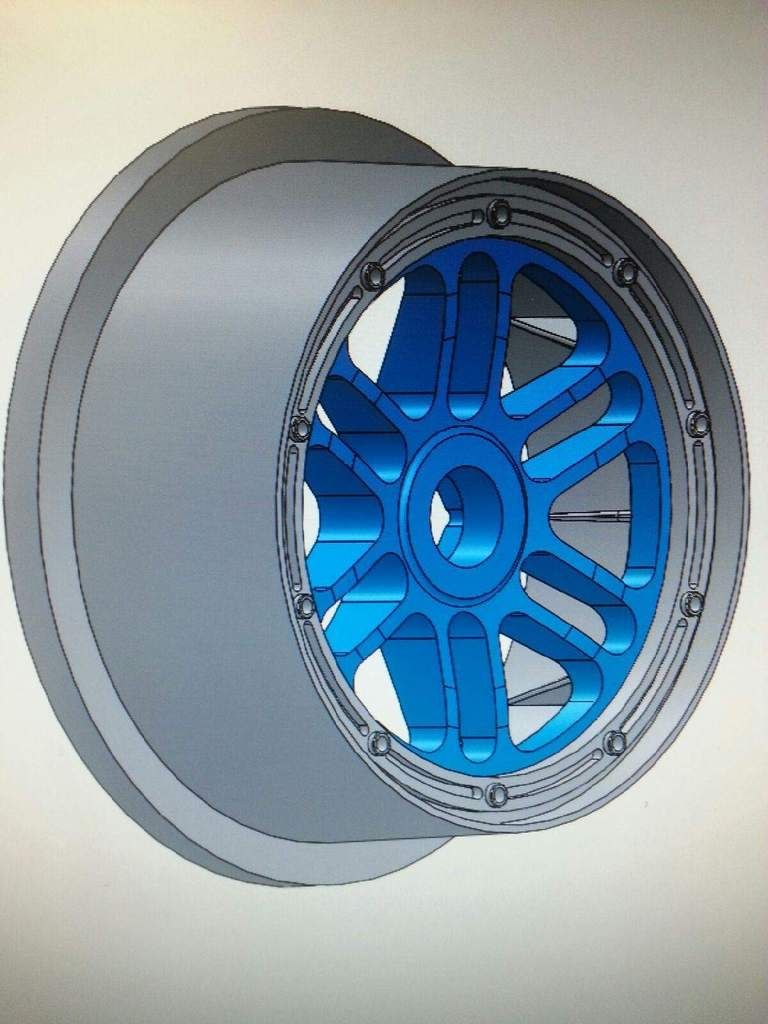 Test fitting the prototypes...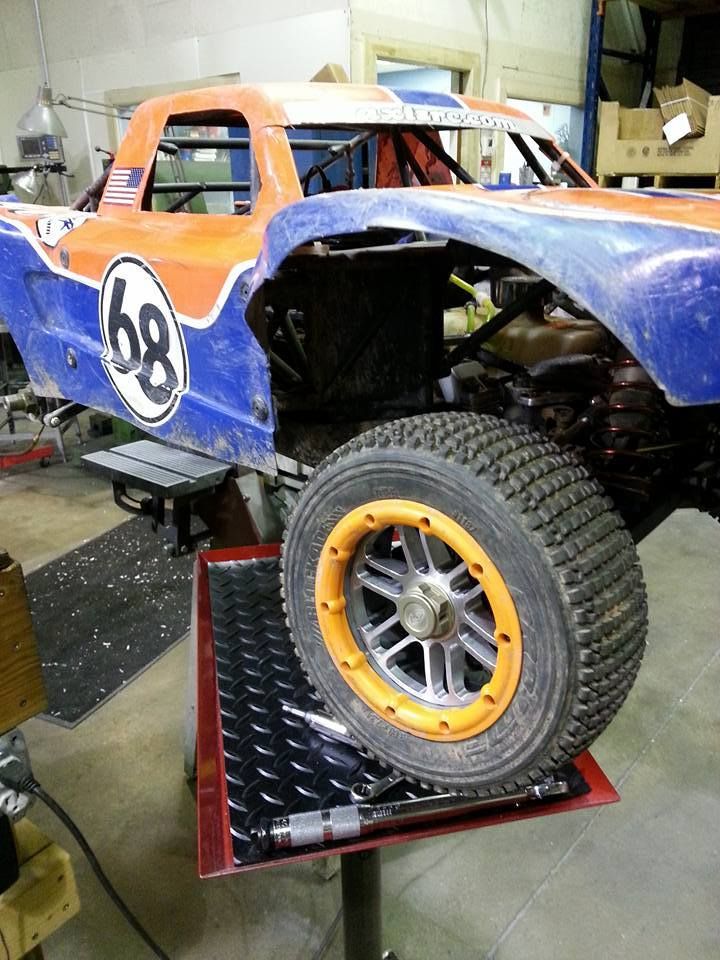 First production run...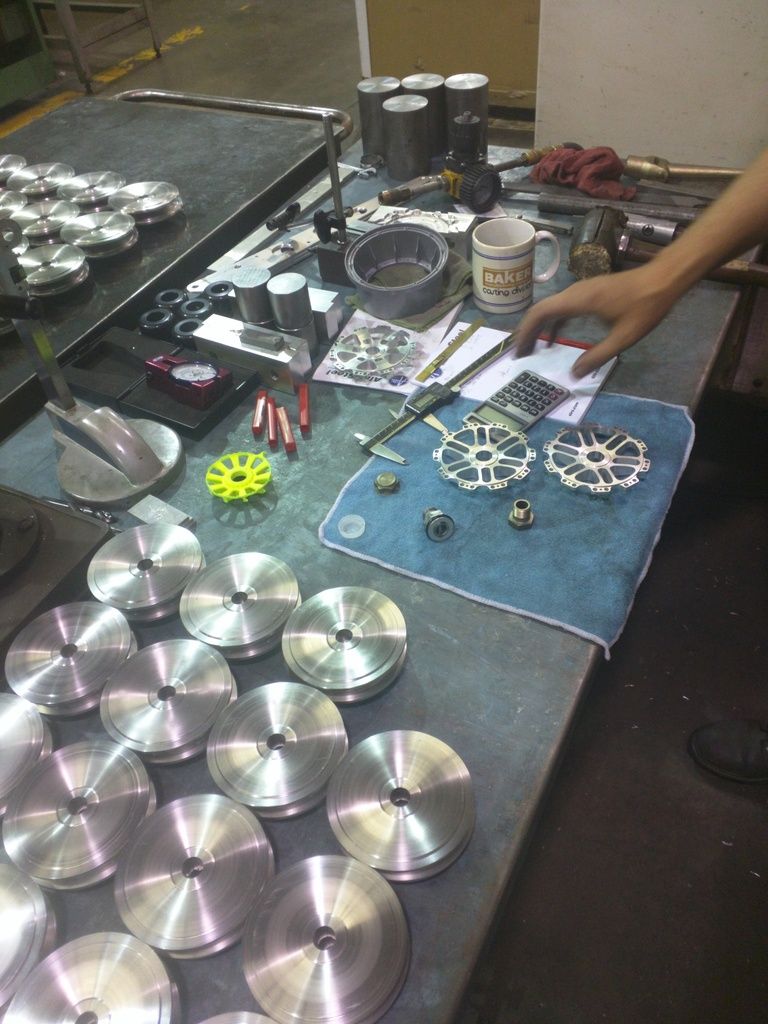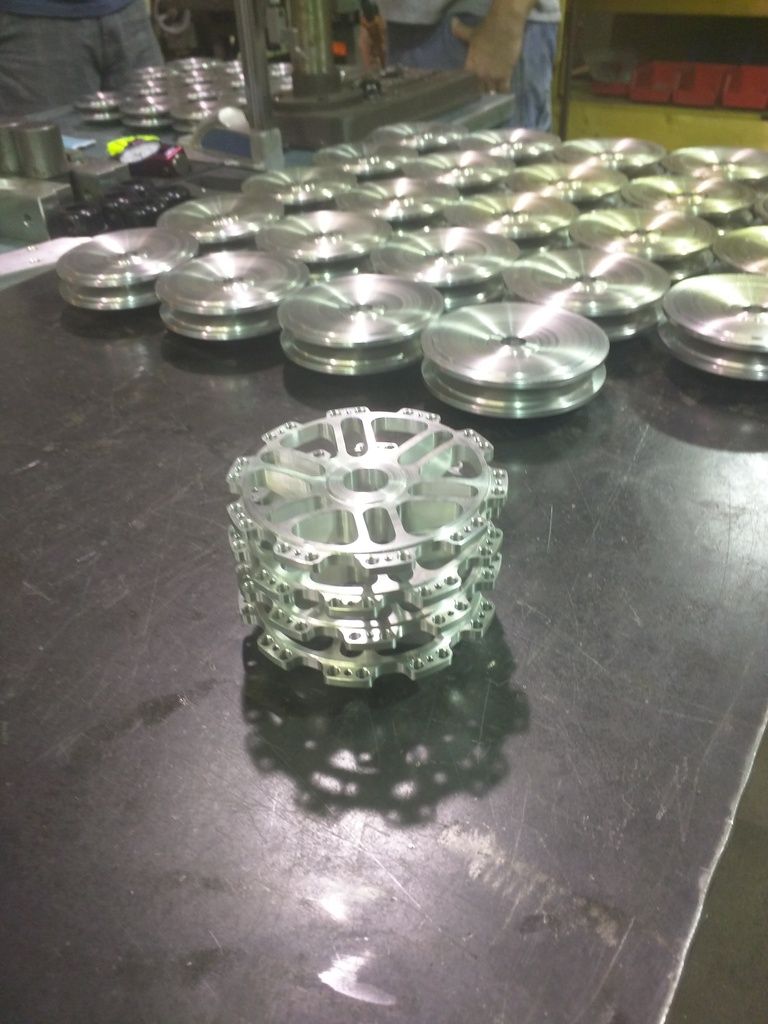 Finally finished machining the first production set off the line (these are not easy to make)...
While they've been raced at this year's Power Jam and Canadian Nationals these were sent to a known racer for trial at the West Coast Nationals just recently...
Nice looking buggy!