Check it out:
Losi Rear Hubs:
What can I tell you that most of you don't already know about Hostile Racing Products? Just like his other top-notch HPI Baja parts, he's spared no expense on his Losi line either. :) As soon as I got these Losi rear hubs and clutch bell carrier, I couldn't wait to get them installed! Yes, the stock rear hubs are holding up great but as many have experience with Baja parts, when a bearing is located in a plastic piece, there's a pretty good chance that if the bearing heats up, it will start to melt or deform the surrounding plastic. Granted, I've never had a problem with my stock HPI Baja hubs and bearings melting but why take the chance when you can support someone who supports us and replace the plastic with a little American made 6061??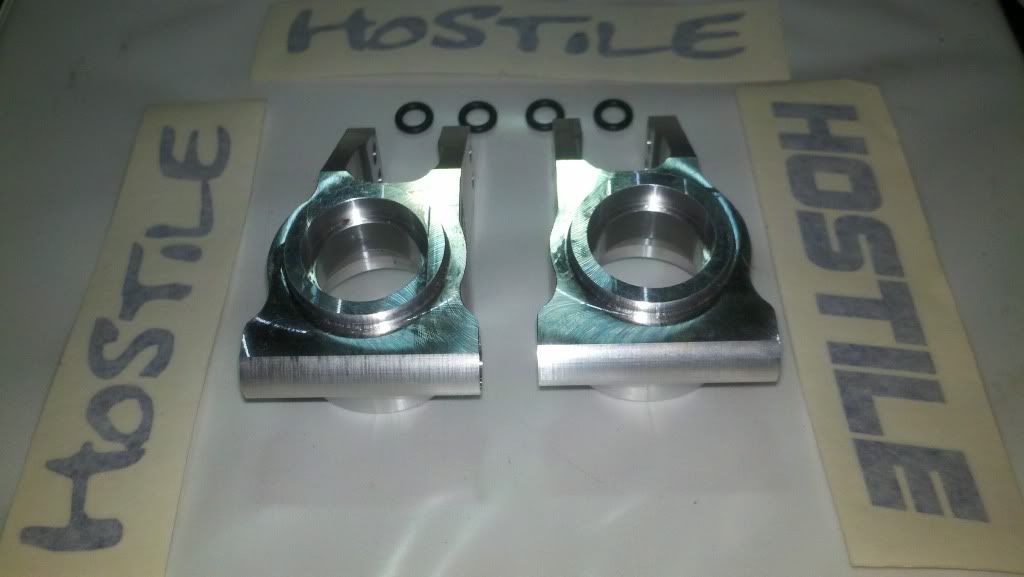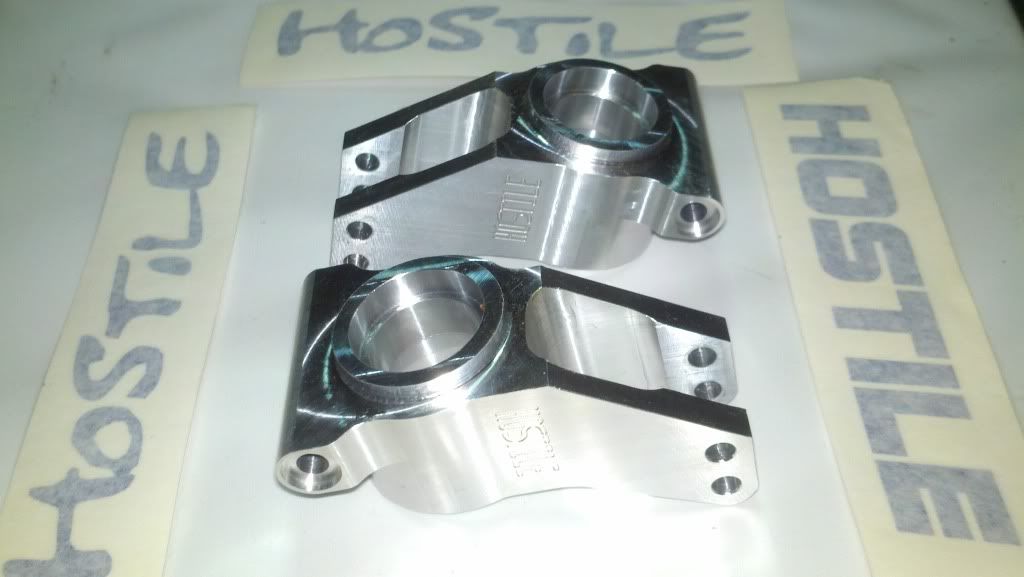 You can either use the stock rear wheel hub bearings or snag some from your favorite supplier/manufacturer. Seeing that I had a couple extra Team FastEddy bearings lying around, I thought I'd check to see if any where the correct size. Low and behold, the Losi outer hub bearing is the same size as the hub bearings on a Baja. The Losi inner hub bearing is the exact same size as the bearings used on the differential in the Baja. I had those brand new sitting in the storage box and slapped them in. Unlike Hostile's Baja hubs, I didn't have to heat the Losi hubs at all. The bearings fit tight, really tight but I was able to get them into the hubs by hand. :clap: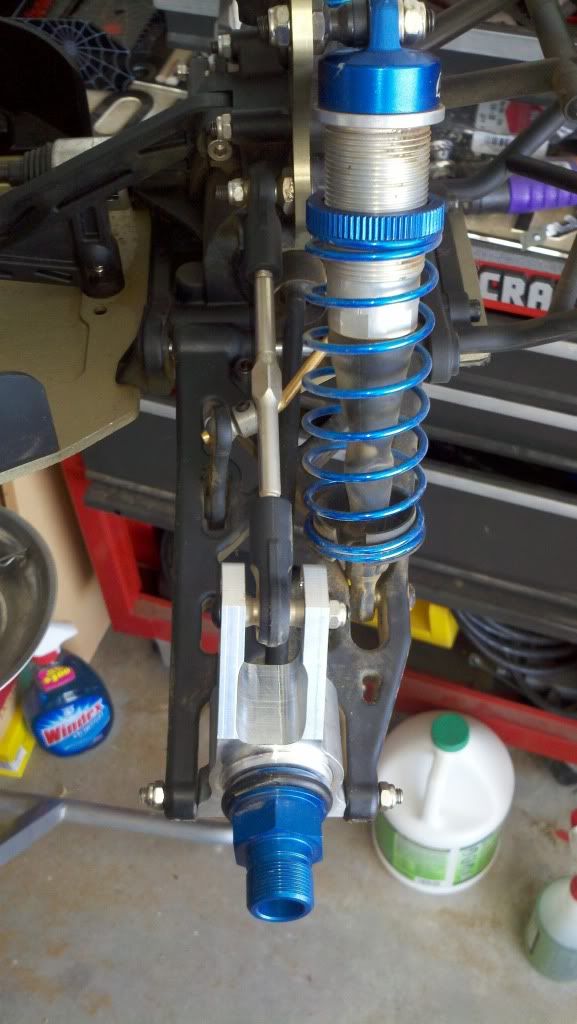 Are they heavier than the stock plastic? Yup but it's worth it. And on a heavy rig like the Losi, a couple ounces won't kill it. I've also heard a few people like the weight of the Losi because it feels more "planted" and able to get the power to the ground if there's a little weight to the rig. So personally, I'm good with the little amount of weight these add and if not for anything else, the piece of mind knowing I have some robust parts made by a great company that stands behind their products.
I've ran the hubs quite a few times and I haven't really noticed any difference between the stockers and Hostile's. But, I didn't expect them to do anything different other than not melting or breaking. :) Of course, they are holding up fine and at the least, I don't have to worry about them melting or breaking…:no:
$79.99
sm121
Losi clutch carrier:
Losi clutch carrier:
The Hostile Racing Products Losi Clutch bell carrier. Once again, here's a block of American made 6061 aluminum formed into a functional, working, piece of RC art! Hostile Racing provides the bearings already installed so you know they are lined up and centered from the get-go. Just remove the stock Clutch bell carrier, remove the stock clutch bell, install the clutch bell into the new Hostile Carrier and screw it back on the clutch housing. That's pretty damn simple if you ask me.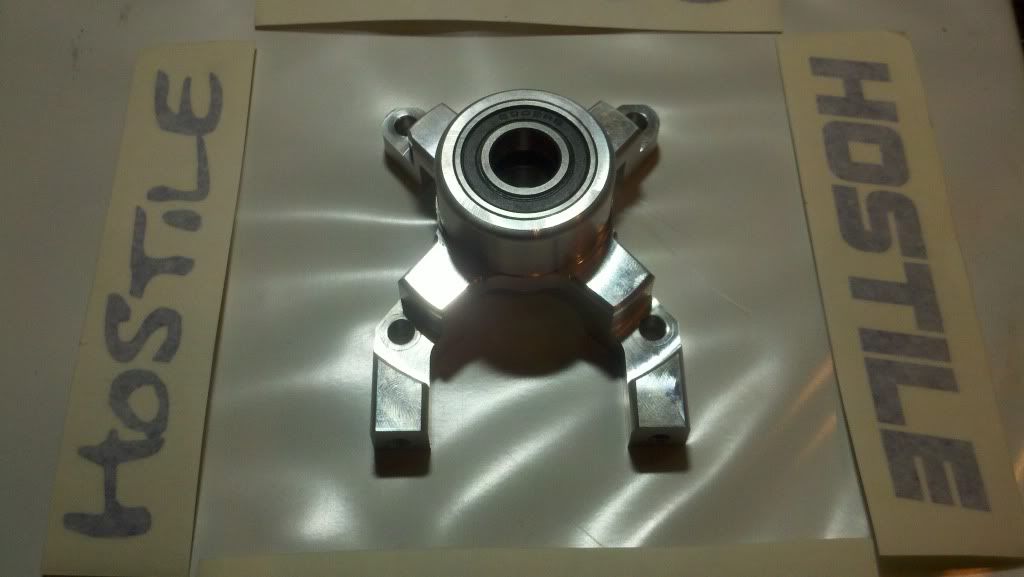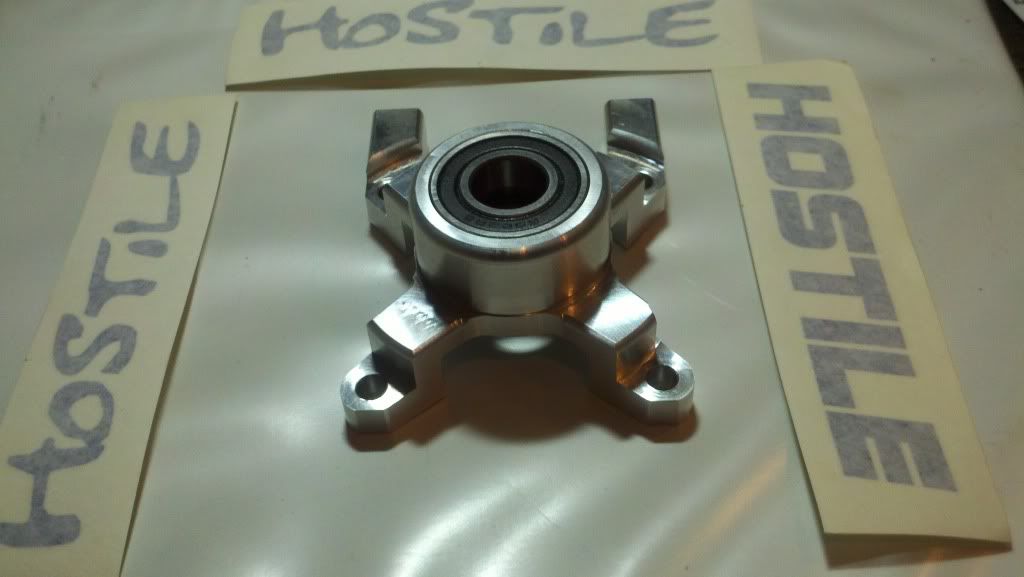 Why choose the Hostile Racing Products carrier over stock? Less weight, more open air cooling and as long as you're not running in sand, they do a pretty good job of letting clutch dust out of the system keeping the clutch running pretty consistent.
After running the Hostile carrier, I've noticed my clutch engagement is a lot more consistent! Whereas before, with the stock carrier after about 10 minutes, I would notice the clutch wasn't "grabbing" as strong as before. I don't have a temp gun on hand so it's hard for me to post numbers but in the end, I've noticed the benefit and believe it's from the clutch being cooler. A great perk of the open carrier is the ease of cleaning. :clap: I simply blow air around the bell and if there was any clutch dust in there, it's gone. Once again, giving me a more consistence clutch engagement.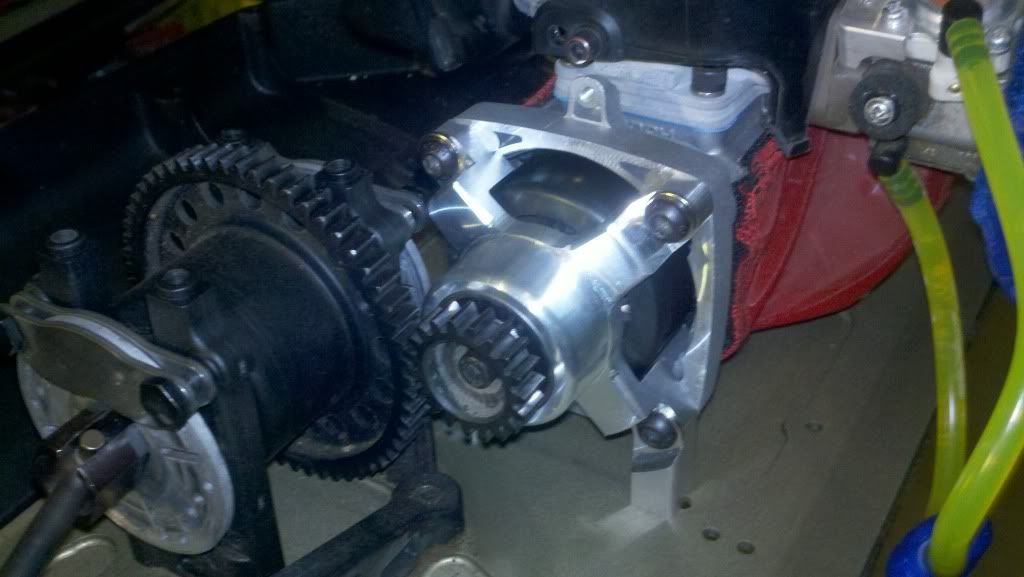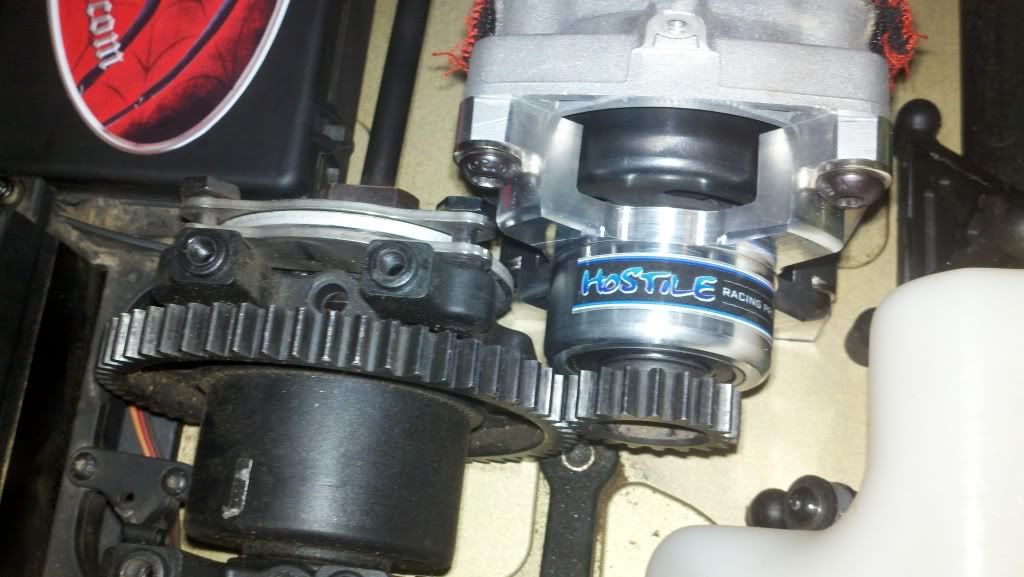 I'm a very happy Losi owner right now. $56.99 at DDM
With the Hostile clutch bell carrier, I'm sacrificing the stock enclosed system which in some minds, keeps crap out of the clutch but has been known to also trap heat. I'm gaining the advantage of "open-air" cooling. Again, well worth the trade off, for me at least.
I'll be mostly racing with this set-up but from time to time, I may end up bashing and slinging dirt here and there. I'll keep you guys informed on performance and I'm more than happy to answer any questions.
Thanks for reading,
Balls………………….Out!